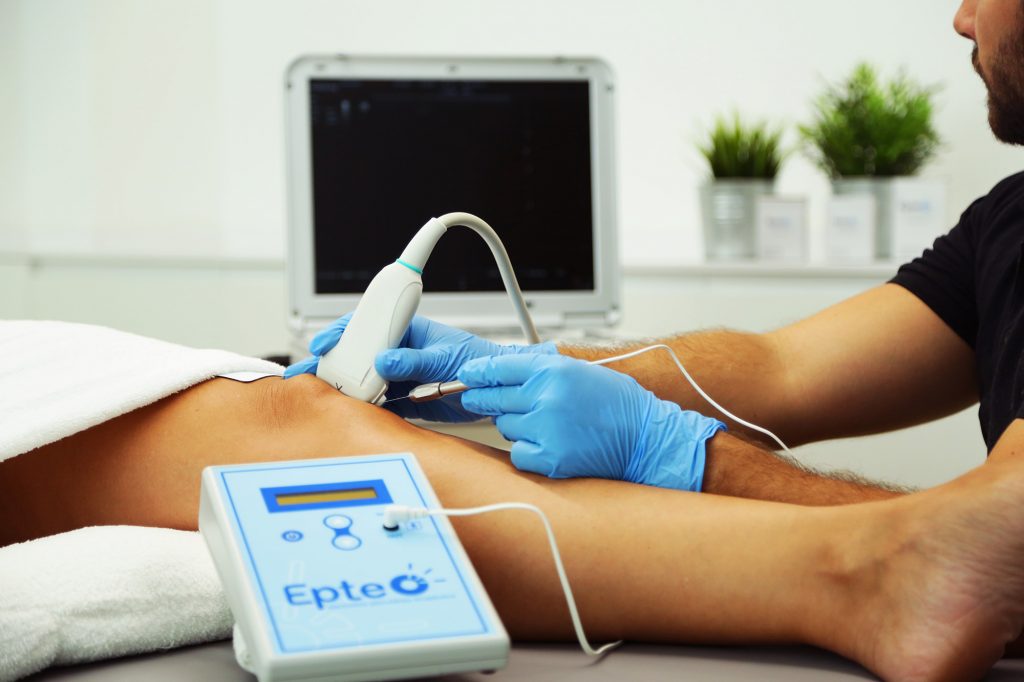 find out more about our training courses or request a quote to acquire this device.
A medically certified device for the application of the invasive physiotherapy technique of EPTE percutaneous electrolysis therapy.
The EPTE® System medical device allows the healthcare professional to apply the percutaneous electrolysis therapy technique in order to treat tendinopathies and fibrillar ruptures.
EPTE® percutaneous electrolysis therapy is suitable for all types of patients, from professional athletes to workers or housewives. The high success rate of invasive physiotherapy: with EPTE®, thousands of patients have already regained their pain-free lives. EPTE® is the first percutaneous electrolysis equipment with the EC health guarantee seal.
If you are interested you can buy this product in our online shop.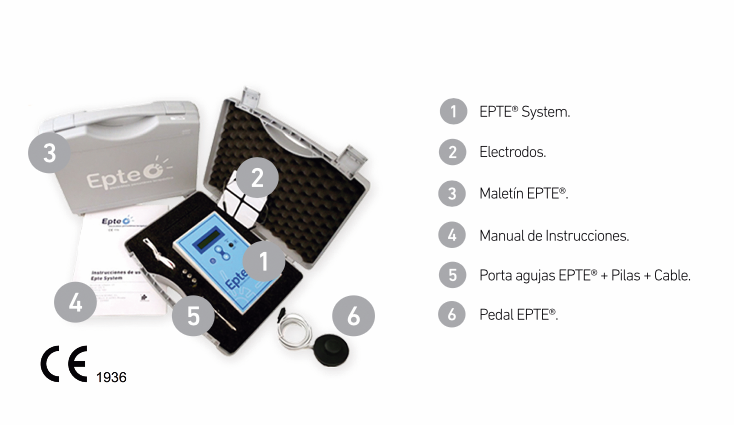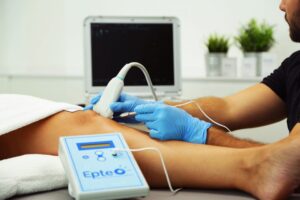 Advantages of using the EPTE System device
EPTE® activates the first phase of any paralyzed regenerative process in a tendinopathy. Through this process, the degenerated tissue is destroyed and an inflammatory response phase is induced, which is necessary for the entire regeneration process. The body initiates its own recovery, induced by the effect of percutaneous electrolysis therapy.
It is a painless and minimally invasive technique.
Quick recovery from tendinopathies
Very effective technique
Use the EC certified device
A device with all the health guarantees
The EPTE® System features the European Commission seal, a health certification that guarantees compliance with the regulations relating to Medical Products and demonstrates its safety and efficacy.
Warranty information including specifications, drawings and user manual.
Equipment safety guarantee in accordance with applicable regulations.
Ensure compliance with specifications and efficacy with clinical evaluation and research for safety and compliance with product specifications.
Quality system for medical devices. The company must implement a quality assurance system with the respective follow-up to guarantee its correct application.
Get trained with our programmes
We recommend that you check the SPAM folder of your email account, in case you do not receive email in your inbox after sending the form.