This week we have two important international appointments. FIBO starts next Thursday and we are already there to introduce our devices EPTE® System and EPTE® Inertial Concept. There will be more than 150.000 visitors in these reference worldwide exhibition.  Also, we will be in Oport (Portugal) these weekend. There is Promofitness, one of the most important event in health and fitness in Europe. Are you ready? We are! 
From L'Alcúdia (Valencia) to Cologne (Germany). We have travelled with our devices to the most important exhibition in Europe in the field of health, fitness and wellness.  There, in the exhibition area, people are very busy with the construction of the stands, the unload of the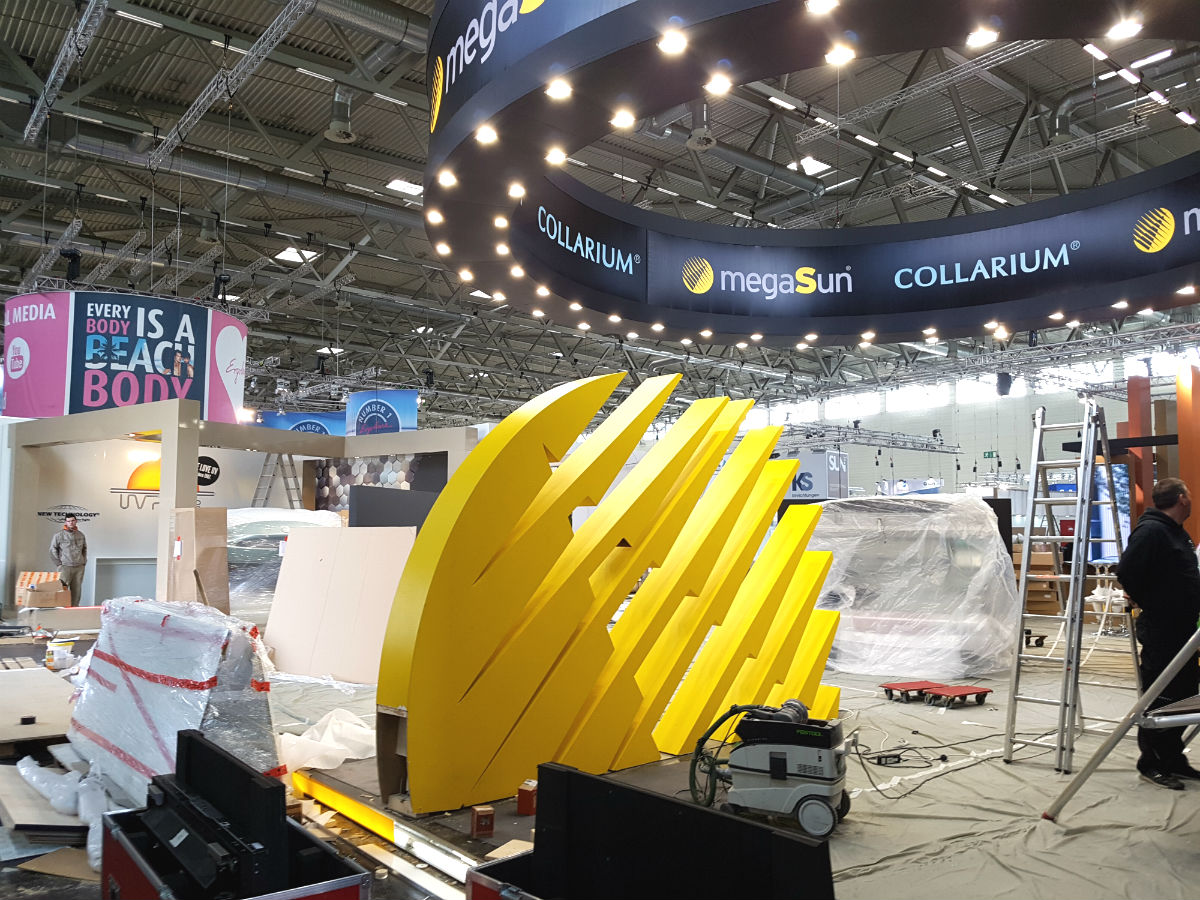 materials, the organization of the machines and devices…. There are more than 940 companies from 92 countries and you notice that. We hear different languages and we see a lot of people. FIBO is non stop in the preparation of the exhibition!
Our stand is in the 05/Halle 8. There we are working hard to have everything ready to the start of the fair next Thursday. We have our devices EPTE® System and  EPTE® Inertial Concept with its components to introduce them to the visitors. We will talk about the EPTE® Percutaneous Electrolysis Therapy, the electromedical device to treat directly damaged tissues as a tendon or a muscle. This technique is a revolution because is fast and effective.  Also, you will be able to know EPTE® Inertial Concept for inertial training to prevention and rehabilitation of injuries and to sports performance.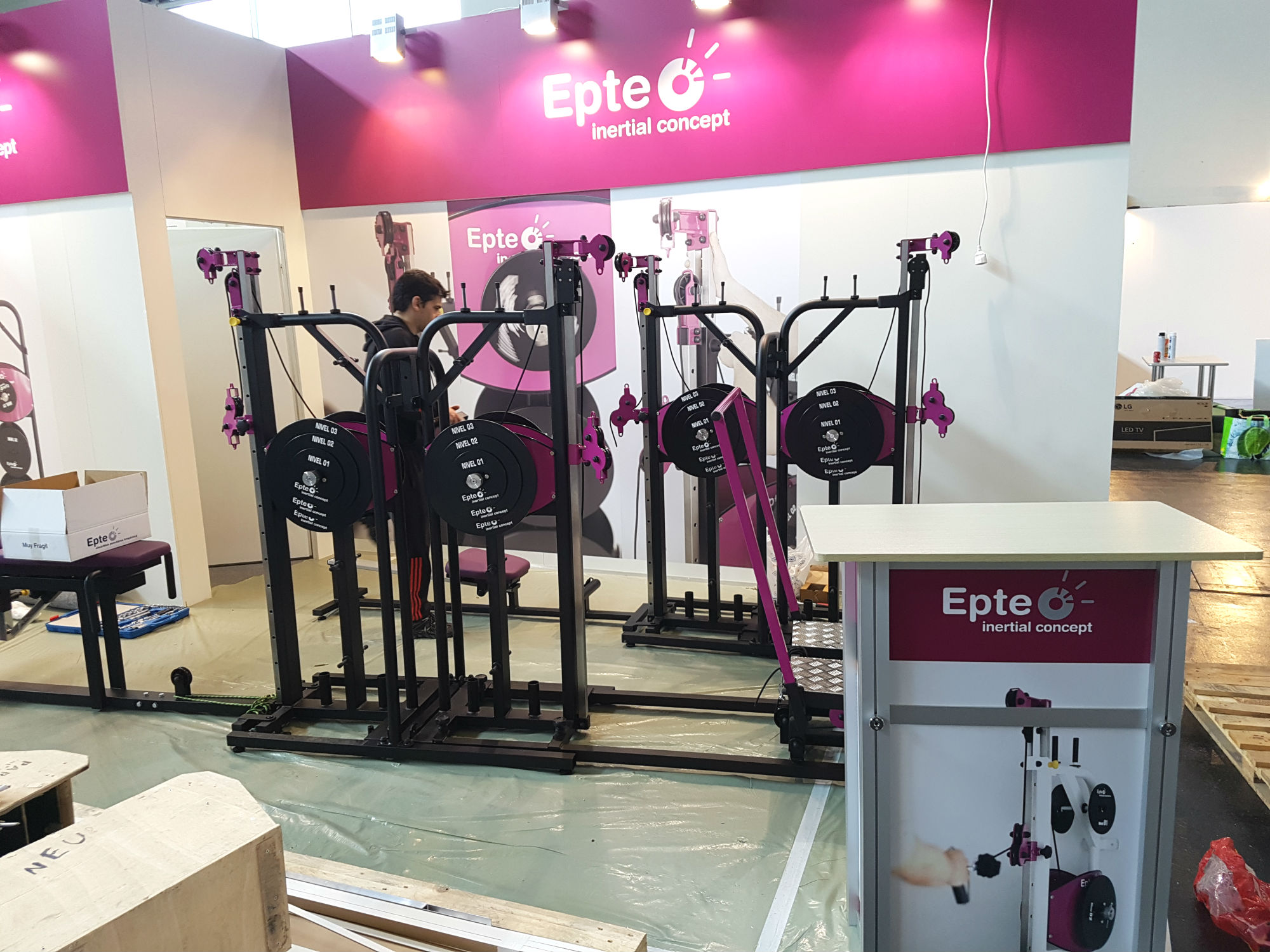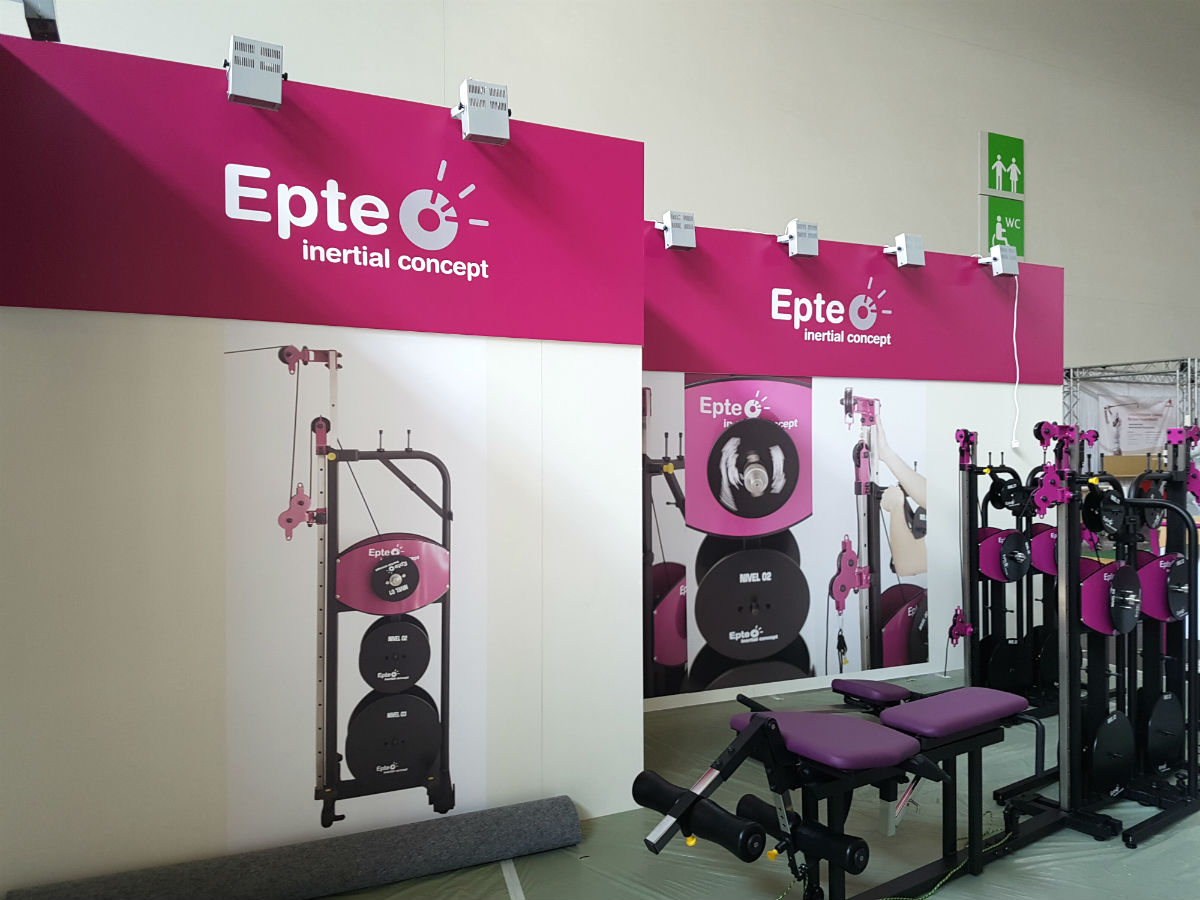 FIBO: new encoder
As we told you in other article, in FIBO you will have the chance to know our new encoder developed for our Research, Development and Innovation Department. This measuring device let us know the speed, strength, power and acceleration in the concentric and eccentric phase of the exercise in real time. It is is the most innovative encoder in the market.
Also, we will be this weekend in Promofitness, the international meeting of fitness in Oport (Portugal). We will be at the stand F09.
Keep an eye on our social networks to be informed of everything! Let's go! #EPTEaroundtheworld
You can also read:
http://www.electrolisisterapeutica.com/en/eccentric-training-rehabilitation-and-prevention/