EPTE® Percutaneous Electrolysis Therapy is increasing its interest at an international level. It has been less than two months since 2018 started and we have already held EPTE® Percutaneous Electrolysis courses in several European countries such as Poland, the Netherlands, the United Kingdom and Sweden. Backed by the technique's effectiveness and the EPTE® device, which has the CE health certificate, we provide high-quality trainings that are drawing trust from more and more professionals.
EPTE® Percutaneous Electrolysis in Poland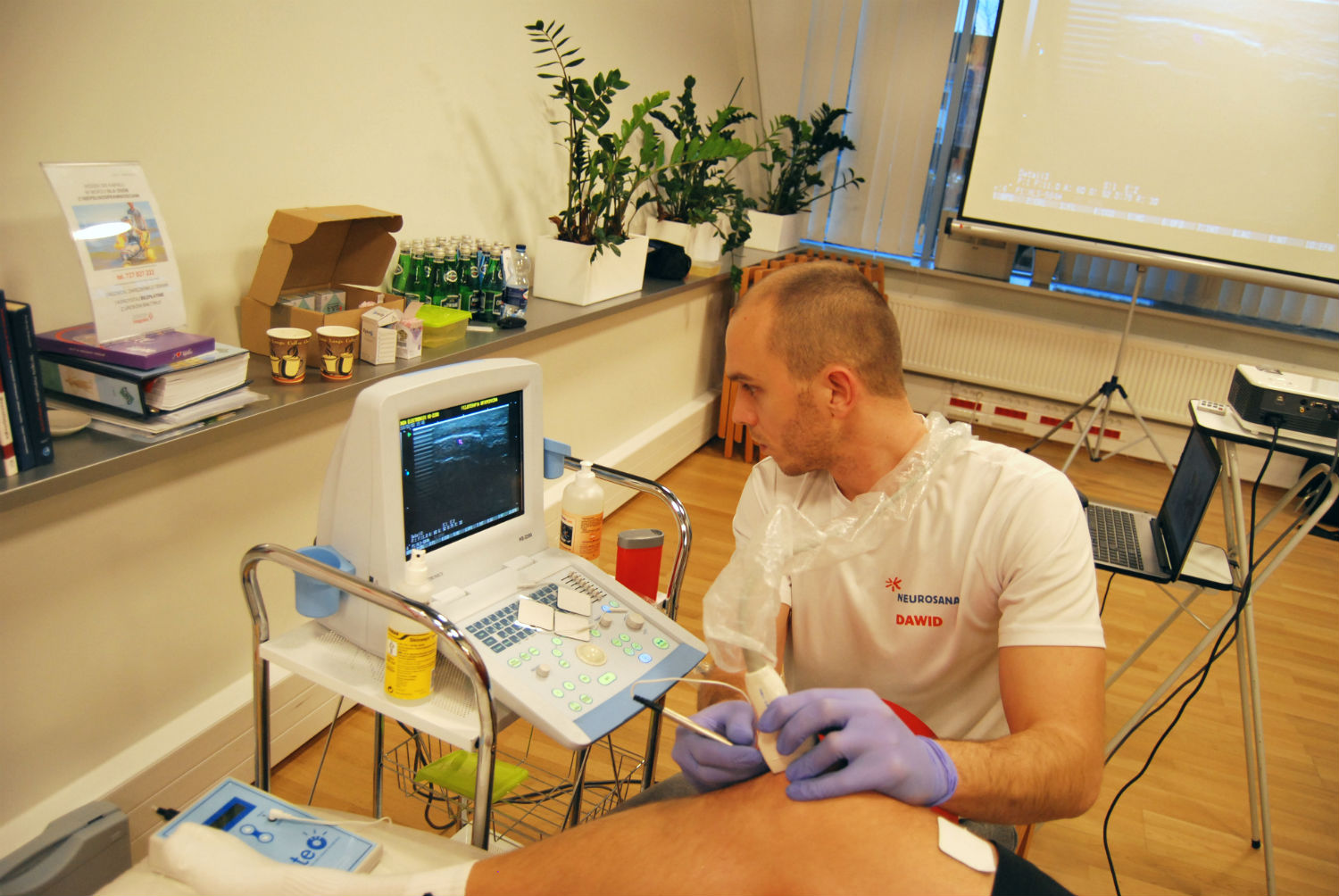 We opened up the EPTE® Percutaneous Electrolysis Therapy training calendar in Europe on 13th and 14th of January in the Polish city of Szcezcin.
This EPTE® course was followed by two more, on 3rd and 4th of February in Gdansk and 10th and 11th of February in Wroclaw. Three trainings in less than two months which show the increasing interest from health professionals in the EPTE® technique in this country.
BardoMed and Fizjoterapia Ortopedyczna are Polish trainings' organizers and the courses are taught by professor Adam Michoński.
EPTE® Percutaneous Electrolysis Therapy trainings in the United Kingdom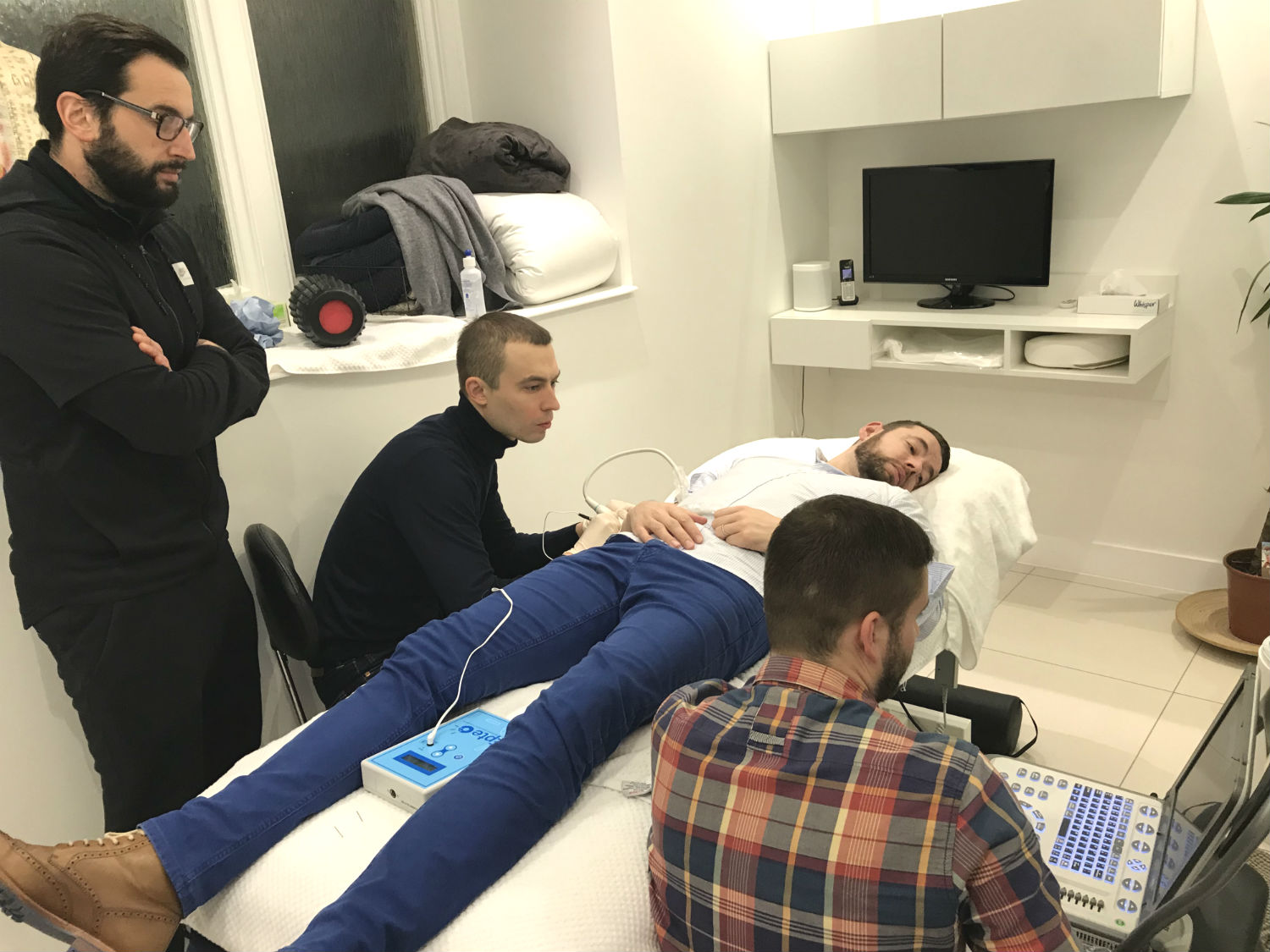 Last weekend of January we held the second edition of EPTE® course in London, following the success of the first edition celebrated in June 2017.
The two-day course was teached by professors Álvaro Fernández Rolle and Adam Michoński for students who came from all around the world. The training, organized by EPTE® and the London Healthcare Clinic, was a success. Once more, the London course became the most international version of our courses and attracted professionals not only from the United Kingdom but also from China, Russia, Bulgaria, Serbia, Portugal and France.
Health professionals who attended the course got a good impression of EPTE® technique and they are already applying the therapy in their countries.
First EPTE® Percutaneous Electrolysis Therapy course in Sweden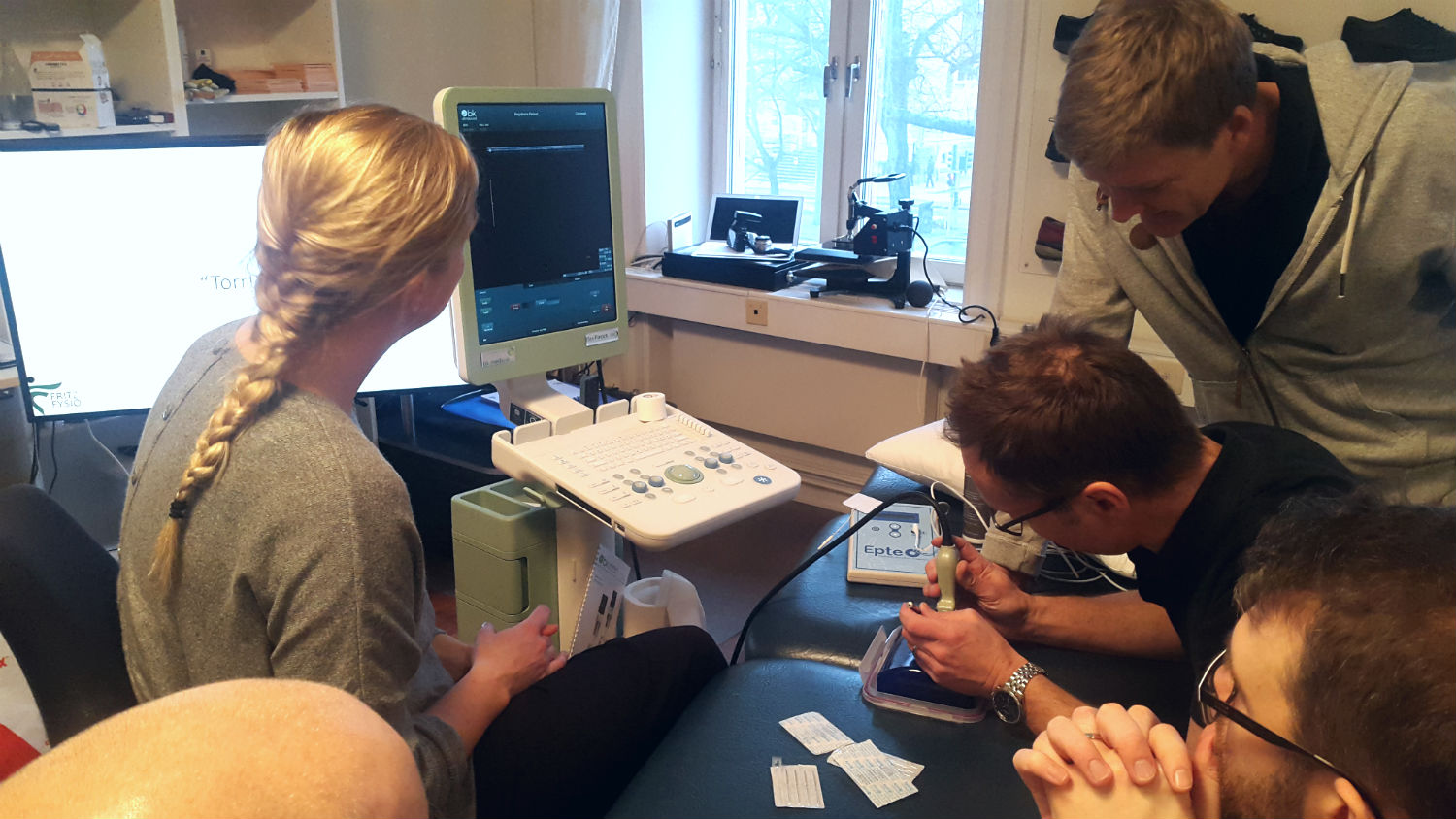 Professionals have been trained in EPTE® technique in Sweden as well. The 28th of January took place the EPTE® Percutaneous Electrolysis Therapy course in Gothenburg, organized by Medema, an international company with expert knowledge in the Physiotherapy field. This is the first course held in this country from northern Europe.
Students who attended the course learned the theory and practice behind EPTE® Percutaneous Electrolysis Therapy for tendinopathies treatment taught by professor Mateja Fritz, physiotherapist trained in percutaneous electrolysis in Valencia by EPTE® teaching team.
New EPTE® Percutaneous Electrolysis Therapy course in the Netherlands
We finished and started February with a new EPTE® training organized by NT-e and Fyzzio in the Netherlands. It was the first EPTE® course in 2018 after the various trainings held in the Netherlands during 2017. We began in a perfect way, adding 14 new Official Centres in the country. Days 12th and 13th of April are new dates for next EPTE® training in the Netherlands.
We have already set new dates for international EPTE® trainings in countries such as the Netherlands, Sweden, Portugal, Poland, Mexico, Costa Rica and Ecuador. We will keep posting more EPTE® courses in more countries very soon. More than 3,500 physiotherapists from 26 different countries have already been trained in EPTE® technique. Huge thanks to everyone who makes it possible 🙂
We also recommend you these articles:
http://www.electrolisisterapeutica.com/en/epte-electrolysis-uk-netherlands-sweden-fair-congress/
http://www.electrolisisterapeutica.com/en/biased-clinical-trials-negative-impact-for-the-physiotherapy-field/